Congrats to Brittani J. (United States) – our first winner of the fan giveaway prize pack! ^.^ – 06/08/15
Note: This contest is open to the WORLD. I'll ship the prizes anywhere – Romania, Brazil, Malaysia, wherever. 😉
——————
Hey all – I'm hosting a JUNE GIVEAWAY of some awesome swag packs. I know I have some crazy awesome readers and talented artists out there. Soooooooooo, I was wondering how you'd feel about creating some fanart and/or Youtube videos on why you love the Courtlights so much?? Pleeeeease. Pwerdy please. ^.^
For every person who posts a 30-second video on Youtube this month OR shares their artistic skills with the world by posting fanart on TUMBLR – I will send them one of these gorgeous swag packs. ANYWHERE in the world.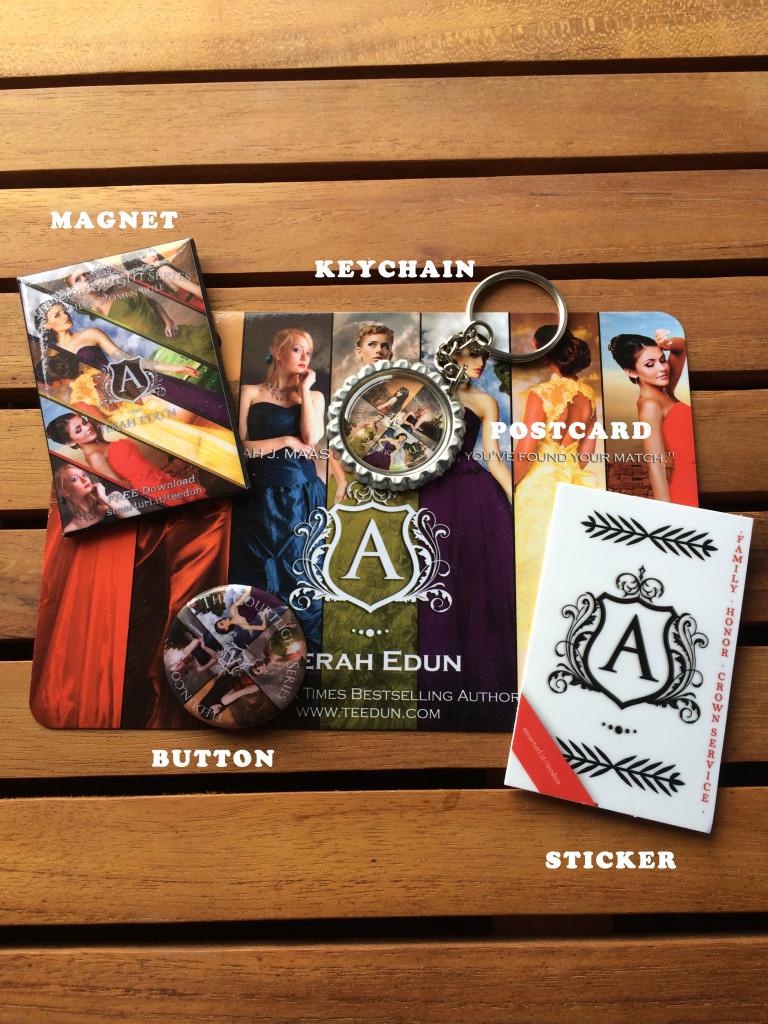 Here are the rules:
Have fun! Open internationally.
If its a Youtube video, you have to show at least one of the Courtlight covers on your eReader or have a print copy. But it can be a book review, a 30-second scream fest, a discussion of the series, surprise me!
If its fan-art anything goes – photoshop, handdrawn, any skill level is cool. But it has to be relevant to the series. Tumblr tag = Terah Edun
Here's how you enter:
Email a link to your fanart post on social media or Youtube video to Rachel, assistant (at) terahedun (dot) com. All entries should be in by June 25th! If there's enough I'll post the winners at the end of the month.
P.S.:
If I get more than five entries, I'll not only post the winners of the swag packs BUT ALSO pick one grand prize winner who will receive one item of their choice from my store – TERAH EDUN STORE. How's that for incentive?