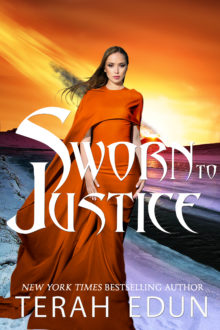 12 Books, 1 Romance, 15 Dozen Adventures and Ciardis, Sebastian, and Thanar are continuing on strong! I hope you're ready for the next in the Courtlight series because its here today! Merry Christmas one-and-all! My present from me to you is here: a brand-new novel in the Courtlight series launches today!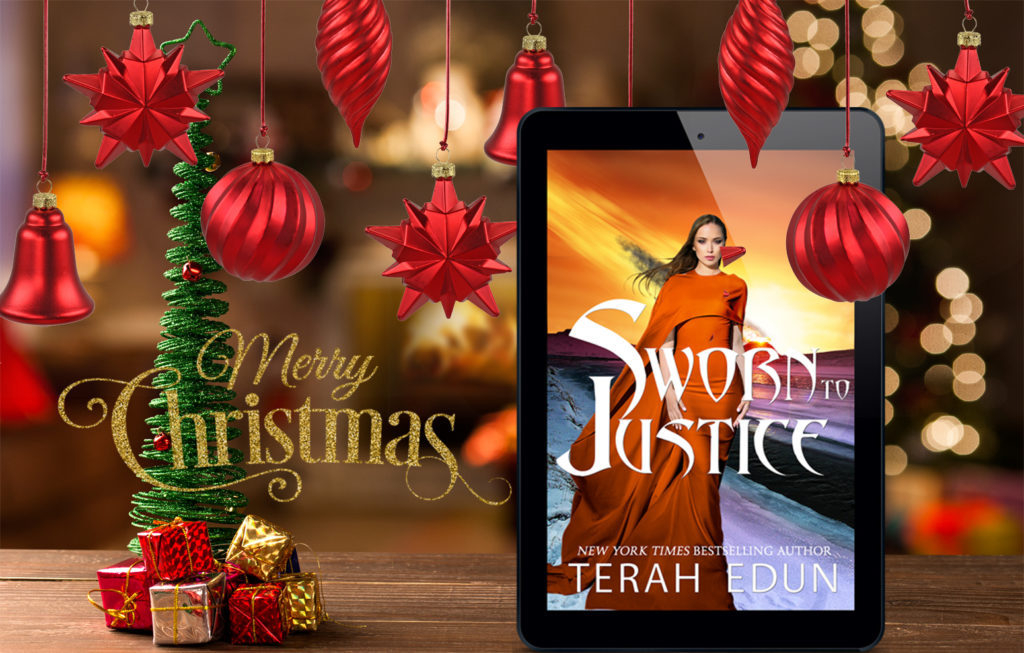 P.S. If you haven't already read my blog post, don't forget that I laid out all the information on how/why/when the Courtlight series was extended from 12 books to a possible 13-14! Go into Sworn To Justice with the expectation of adventure, exhilarating romance and even more books to come. 🙂
Ciardis Weathervane has come to face what she always thought was a myth. A legend. A goddess bent on destruction.
But it turns out that while the goddess wants to kill all those she loves and cares for, at least her motivations are pure. Ciardis quickly learns however that the Emperor's conclave don't hold to that same ethos. While Ciardis is destined to defeat Amani, she must first navigate the perils of an entrenched court balking against interlopers challenging their very existence.
The conclave will they take things further than could ever be imagined, forcing the daemoni prince, the Emperor of Algardis, and the Lady Companion to renegotiate the building blocks of their alliance. Ciardis once thought she had everything in the world – two individuals who loved her, a home in a palace, and power unlike any other. But as she learns – nothing is permanent and everything is up for grabs.
As Ciardis finds herself surrounded by traitors direct from the Imperial Court themselves, she has to wonder-if she's fighting to save the empire, who is fighting to save her?
Enjoy Sworn To Justice: Courtlight #12 today on all retailers and remember that the series continues in Sworn To Victory: Courtlight #13!