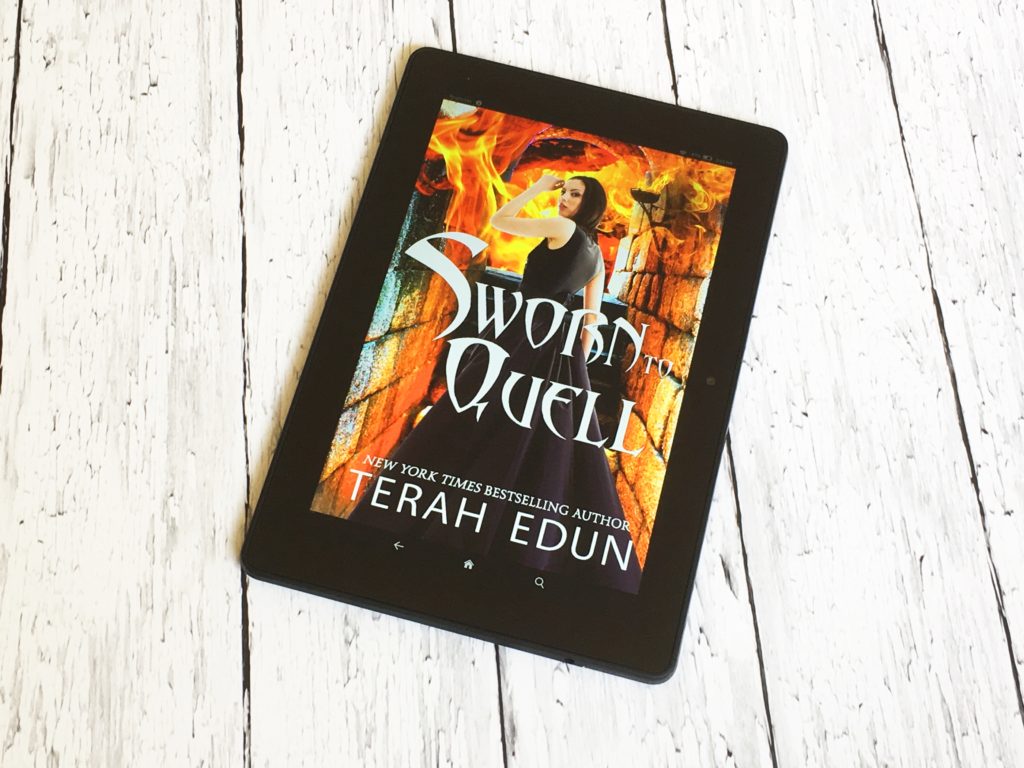 Sworn To Quell: Courtlight #10
Ciardis Weathervane witnessed the collapse of her empire's system of governance. Because everything pivoted on the rule of one man. Now she must forge a new path. Through the madness. Through the chaos.
Still with the imperial palace in ruins, and the coalition between the nobles and the rebellion falling apart, there is no more time. No time to rule. No time to justify.
The god was here for retribution, and her triad would be forced to rise to the occasion or fall under its own bluster.
With an emperor dead, a prince heir uncrowned, and a people lost in the wilderness of death and destruction every which way they turn, Ciardis faces her most challenging assignment yet. Picking up the pieces. Mending the coalition. Winning the hearts and minds of Sebastian's people. The people she could now call her own.
The heavens have come to earth. It remains to be seen if the earth will fall before its might.
---
Also in relevant news, the 10th book in the Courtlight series is coming in October 2016. However I need to do some further revisions and edits, so I am pushing back the Amazon release date. I'd much rather add more to the book and make it a purchase that will blow you away than to just push something out that isn't the best book I can write. So another 20,000 words to go and you'll have your sequel to Sworn To War! Woohoo.
For those of you expecting the release of Quell in the next two weeks, sorry to dissapoint but I promise its going to be awesome. I'm lining up the best beta readers and development team as well to knock this out of the park.
However, I'm not leaving you high and dry. While you won't get Sworn To Quell in the next 10-12 days, you will get LILLIAN IN HEELS. The short story I promised you that would explore the life of Lillian Weathervane before she became the mother of our most infamous protagonist. The story is finished, has been approved by beta readers, and is with my short story editor currently.
You'll get to read all 8,350 words of Lillian's mini-story this Friday! If you're a member of mailing list (terahedun.com/news) you will receive a PDF download of the short story in your email two days in advance. So sign up today!
Lastly, if I'm not here on the blog then you can always find me on Twitter or Instagram. I've been having some great fun with readers from all around the world. Check out and LIKE some of their pictures of the Courtlight swag packs by searching the #shatteranempire hashtag on social media! Then grab yours today for only $9.99: teedun.com/supportpack):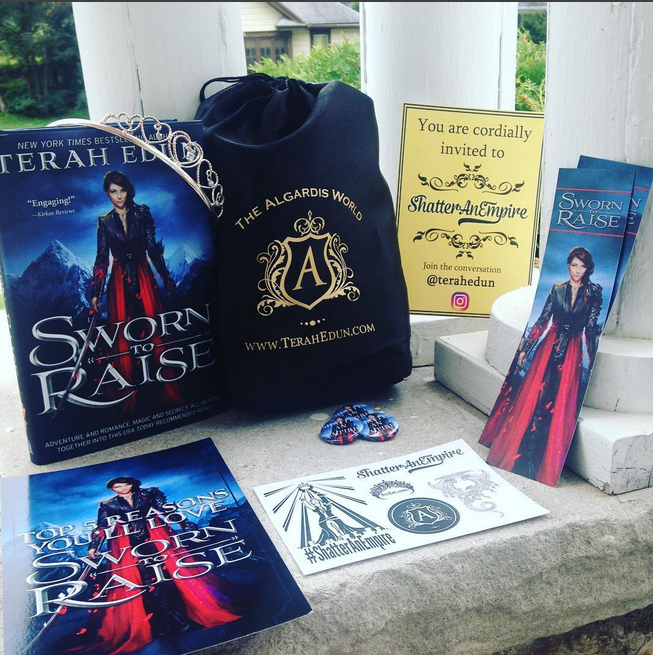 Save
Save
Save