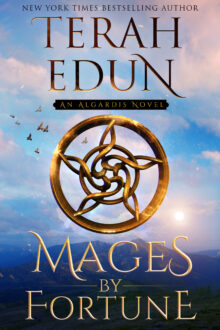 Hello all,
I've been a busy beaver, yes I have! Mages By Fortune: Algardis #2 is live on all retailers!
I'll say that again – MAGES BY FORTUNE IS PUBLISHED.
As mentioned in my newsletter, Mages By Fortune will be joining the 1st book in the Algardis series and the entire Courtlight series in Kindle Unlimited but in order to give my long time readers a chance to read the books on ALL platforms it has release widely first.
But it is only available on Barnes & Noble, Kobo, iBooks, and Google Play for a limited time – until TOMORROW. So hurry up and grab it!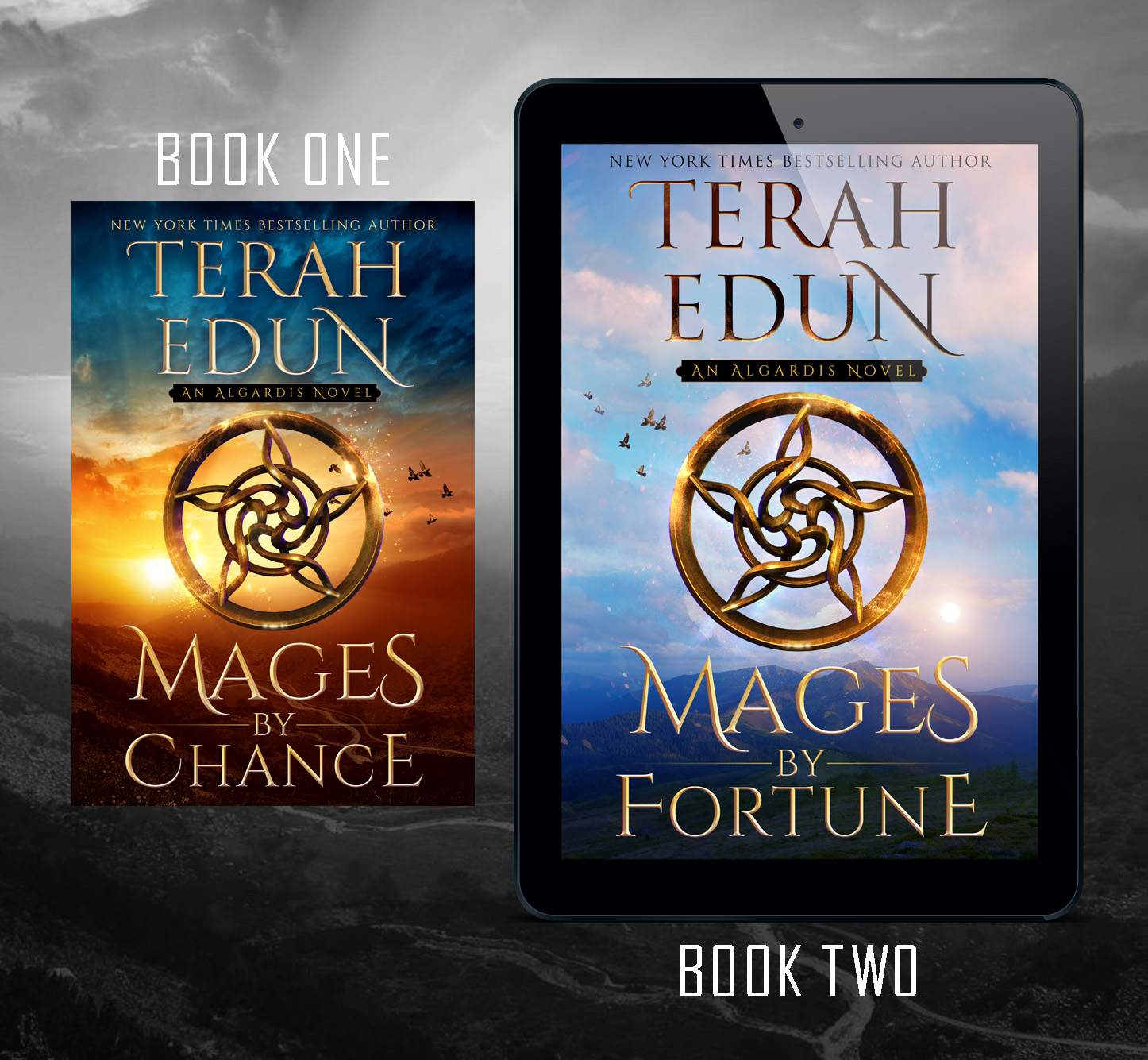 If you haven't read Mages By Chance: Algardis #1 I'd snatch it up quickly and give it a read too. It's FREE until midnight tonight.
Mages By Chance: Algardis #1 Buy Links
~*~*~*~*~*
AMAZON | AMAZON UK | AMAZON INTL
~*~*~*~*~*
Now, for those who are part of my Guild facebook group (where I release covers, arcs, snippets, and discussion posts first all the time), we know the next book I'm writing is Sworn To Victory: Courtlight #13. After that I'll be publishing Mages By Assembly: Algardis #3 and going back to the Crown Service series.  I'll be posting more about Ciardis Weathervane and Sebastian Algardis and Prince Thanar, very soon with an interesting update in this winter that some readers will pretty much go insane for. Lastly Crown Service and Sara Fairchild – I cannot WAIT to get back to writing my battle and fight scenes. Sara is coming! Now please, enjoy the 2nd book in the Algardis series.
Reviews and Praise for the Algardis Series
"Once again Terah does not disappoint. New book. New characters. New storyline. Same great writing that captivates you from chapter one. Can't wait to see what happens in MAGES BY FORTUNE!"
-Mandy Ramey
"How far would you go to save the ones you love? Would you risk it all? In Terah's newest book that is exactly what our protagonist faces. Mae must decide just how far she's willing to go to save her younger siblings. This book does not disappoint and left me wanting to know what happens next!"
-Emily Seals
"I just finished reading this first book in the Algardis series it is going to be a winner. Terah Edun is a great at bringing characters to life and what an ending. Loved it!!"
-Pam Hood
"How far would you go to save your family? Stealing an ancient grimoire when you have been banned from using magic? Trusting foreigners? Riveting first book in a new series with twists and turns that kept me guessing. Loved the book and can't wait for the next one."
-Bronwyn Kotze
Mages By Fortune: Algardis #2 Blurb and Buy Links below
~*~*~*~*~*
AMAZON | BARNES & NOBLE | KOBO | IBOOKS | GOOGLEPLAY
In this second book in the Algardis series, Mae is left with few choices about who to trust now that darkness within her own family has been uncovered. With children dying, Mae realizes that she must do the unthinkable in order to save them all.
After uncovering a plot to use the wasting illness to activate their own mage powers, Maeryn Darnes doesn't trust anyone. That's a good thing as her own family is after her now.
With her blood plotting against her, Mae must turn to the outsiders for aid. In secret, she works with them to strike the symbol of her family's heritage from her neck—the famed tattooed collar.
But undoing the work of generations takes work. Maeryn Darnes is forced to enter into alliances with wandering mages and unscrupulous mercenaries to get the power she needs to active a ritual darker than anything she dreamed.
As she makes a pact with the unknown, Mae has to wonder—had she made a deal with an even greater evil than the one that lurks in her own family's home?