Hello readers,
Ahead of the release Sworn To Quell: Courtlight #10, I'm doing something special. I want to share the opening pages with all of you tonight! So go ahead and get your fill, keeping in mind that this is after beta readers but before copy edits.
With all the feedback I'm getting from betas, editors, and proofreaders, I'm excited to deliver an action-packed fantasy adventure. This manuscript is also already officially the longest book in the Courtlight series yet. Here's a taste of what's in store for you with the first two Chapters of Sworn To Quell: Courtlight #10. Hope you enjoy!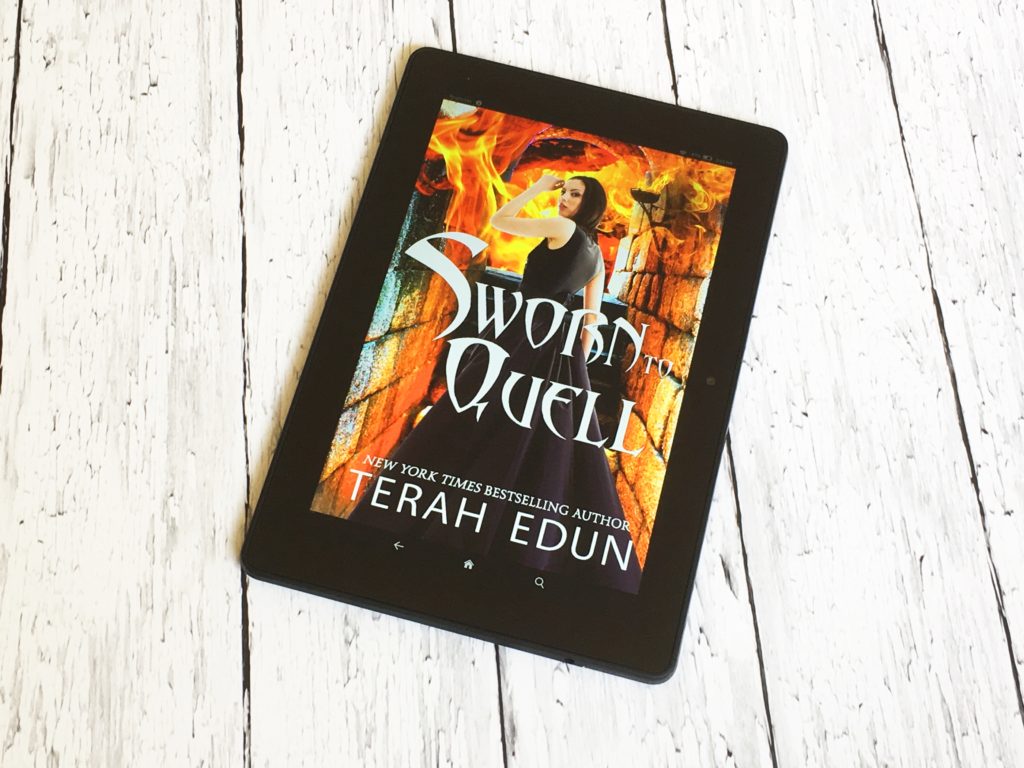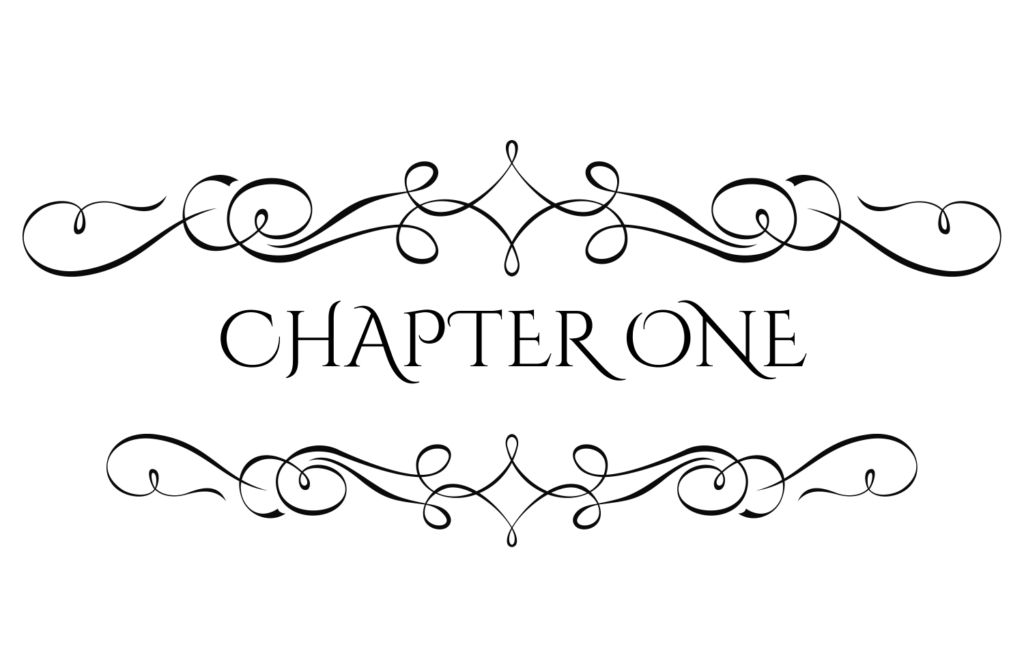 The assassination was on everyone's mind. Even Ciardis Weathervane's. Although tonight she was quiet. Contemplative. She stood at the edge of the tower, leaning forward to stare out onto the sea with a concentration that suggested every lap, every wave, held the answer to her problems in its depths. She almost believed it did.
"Nature is serene, is it not?" a voice behind her asked.
"Hypnotic," she called back as she shifted her stance from where she leaned against the white stone guard of the tower. Ciardis had a long glaive perched against the wall next to her. But she didn't reach for it. It was too long for her to do much with in such a confined space anyway.
If she needed to deal with a malcontent individual, the tiny knife with the pearl handle at her waist would just have to do. She'd found it covered in soot in the wreckage of the east wing of the palace. She was in the north wing now. A maze of corridors and towers left almost untouched by the inferno that had leaped from one level to the next in the lower buildings. Made of glass and gilt and pretty burnished wood, those parts of the palace had gone up in flames as cheerily as a holiday log crackling in the furnace.
But this wing, and others, were made of harsh stone and fierce magical enforcements. Remnants of the Initiate Wars from long ago. Remnants of a time in which the Algardis Empire had been beset on all sides by enemies.
Dragons. Gods. Kith. Even their own people, Ciardis thought wryly.
The person behind her cleared their throat nervously.
They hadn't gone away. She had half-hoped that they might. With a deep sigh Ciardis turned away from the entrancing vision of the sea and faced the chaos behind her.
Her eyes met the gentleman rocking back on nervous heels as he faced the woman who the city was beginning to refer to as a legend, and not in the kindest terms.
Ciardis knew what they thought of her now. It hurt. But she couldn't show it. Not when they stood so perilously close to the edge, both figuratively and physically. She needed to be strong and she had to win their hearts and minds. But if the citizens of Sandrin weren't willing to give her that, she'd still take their subservience. People were very accommodating when they wanted to live.
"What is it?" she murmured quietly as a harsh wind came off the sea and blew through her hair.
It got in her face and her clothes, a loose tunic with long sleeves and a cape to match, tangled around her form. They were practical clothes if not stylish.
She didn't need stylish right now anyway. They could be mid-battle at any moment and she'd take alive and well-fitted to fight over beauty any day.
Even Lillian had agreed.
She'd nearly keeled over in apoplexy when forced to admit it during one of the few self-defense trainings she'd squeezed into Ciardis's transition from village maiden to court-worthy Companion…but she had agreed.
But what mattered now was the fact that Ciardis was very well aware that she could fight in a dress if she had to. But she knew that she could win in pants.
The man, a young person no older than his late twenties, bowed nervously and said, "The conclave has been convened."
Ciardis didn't let any emotion show on her face. No joy. No relief. No anxiety.
This was going just how they had planned. Or rather…as closely as it could to the plan after they had killed an emperor, lost far too many friends, and destabilized all the lands without a proper transition process.
Ciardis Weathervane might have even been able to live with all of that.
The lost knowledge.
The lost friends.
But her heart beat with an empty hollow knowing that she had lost someone more precious than all of that combined.
She wished she could say it had gone down differently. But it hadn't.
Life seemed to love to jerk her around.
This week had been no different.
The man cleared his throat as he swayed back and forth on jittery feet that even his palace training couldn't hide.
She took a deep breath and tried to calm herself. She felt like she'd been through the wringer and hung out to dry. Which she had. They all had.
As if mirroring her dark mood, the winds off the sea picked up in harsh bursts. The storm that had been rolling in, bringing in the fresh smell of the wet sea that Ciardis so loved at the same time, broke at that point.
Harsh rain began to slam against her back and almost took the servant off his feet as he faced the winds head on while trying to maintain his position in front of her.
When lightning struck so close to the tower that she could see the arc of bright energy out of the corner of her eye, Ciardis smiled and he jumped like a frog into the air.
To his credit, he landed back in the place where he had started, but that apparently was the end of his deference to courtesy. The man was halfway back down the stairs before he halted, and very reluctantly turned to look back up at her while he gripped the remaining stair rail with a hand so tight that his flesh was ghostly.
Ciardis raised an eyebrow. She wasn't entirely sure if he was waiting because he couldn't move or because he needed more from her. He'd delivered his news after all. But she also knew that she wouldn't get her answers by deferring to what protocol demanded of her in this situation. Which was waiting for him to say something. She could see from the dull glaze in his eyes and the way he opened his mouth then closed it again, that he was in shock.
So she said kindly, "You've told me your news, now you may go."
"May I take your response to the prince?" the man finally said as gracefully as he could under pressure. His words were a little frightened, but his delivery was fine.
"Where is he?" Ciardis fairly shouted as another roll of thunder sounded over the both of them.
The servant said something then and nature drowned him out.
She asked again, but apparently he heard something entirely different. A question in her words about the person, rather than a clarification on where the person was.
Ciardis was highly frustrated. Because of fear and perhaps protocol, he wouldn't come any closer to her.
This is ridiculous, she grumbled as she prepared to make her way across the tower. Keeping a wary eye on any stray fingers of lightning in the air.
But then just as she put one foot in front of the other, suddenly the thunder and high winds died.
It was like they had never been there in the first place, and the servant was already readying his reply to their previously drowned out conversation.
She didn't have to struggle to hear what he was saying now.
He still began with a shout, "No, milady. The prince heir. The prince heir!"
She nodded, "I understand."
"Not the diabolical one," he was saying as he shivered in the now cold and still air.
She sucked in a breath but didn't reprimand him. She couldn't. He was right.
Besides, he realized his mistake all too quickly in the empty silence that followed.
Ciardis wanted to reassure him that it was all right. She put false cheer in her voice, but the words weren't really for him. They were for her.
"Thanar's been called worse," she said cheerfully as the newly soft wind buffeted her.
The man blanched. "I-I didn't mean…"
She shot him a darkly amused look. "I wasn't speaking to you. Go. Leave me to myself. I'll be along in just a few minutes."
He took her at her word and scurried off to the dubious safety of the exit while she looked around at the vista below. This vista was different from the seascape just behind her. It was like standing on a precipice and being able to see the world burn. Or what was left of it anyway.
As Ciardis stared at the palace in ruins and she felt her hope die with it.
But she wasn't empty. Because anger took its place. Anger and retribution.
It almost seemed silly, but when Thanar had taken his rage out on Maradian. Every blow, every crunch of bone, every yell had been both for her and without her. She thought victory would ring sweet, instead it was hollow. Like a log that had finally cracked and revealed an inside destroyed by beetles, then give over to rot and mold. She couldn't shake the sensation that she hadn't won, that instead she'd been allowed to win.
Ciardis let out a bitter laugh as she said aloud to the empty tower, "I wouldn't be surprised if Maradian thought it better to die now than face a god at the head of a human army."
It would seem to be just his temperament — throw a wrench in Ciardis Weathervane's plans one last time, even if he had to die to do it.
She had the thought, which ran down her spine like an ice-cold shiver, that this was just the beginning. They had seen the palace burn. But before the end, the entire city and even the empire itself would be up in flames.
That was something she didn't want to see. Something she couldn't even imagine.
But she wasn't sure she could prevent it either.
Everyone was dead. Everyone.
How were one inexperienced Companion, one unscrupulous daemoni prince and one very overwhelmed prince heir supposed to be able to commit deicide on their own?
The answer was…they weren't. And Ciardis Weathervane was starting to realize that she had been set up to fail. It was a long game and even though he was dead at Thanar's own hands, it seemed that the false Emperor had had the foresight to set his hands in play well before they had even stepped on the board.
It was the way the games of court life were played.
But just because Ciardis Weathervane was down, it did not mean that she was out. She knew that to win this fight it would take all she had, all they had, in one united force. Starting with the conclave awaiting her appearance. Awaiting her explanation for the string of deaths she had left behind her. Awaiting an explanation most of all for the death of the man they knew as Emperor Bastien Athanos Algardis.
So she turned for one last look at the sea and then began the long journey down the steep tower steps into the wreckage of the palace below.
She thought about the wicked storm that had descended on them with barely a moment's notice. It was incredible that it had last for only seconds.
Like a storm called down from the heavens, she thought. Or a storm that a mortal mage had called in.
Neither idea appealed to her.
If there was an unlicensed mage in the city of Sandrin, or the seven gods forbid, on palace grounds—they would have to deal with them. Ciardis had the feeling that the palace and the people were a lot more vulnerable now than they had ever been. Whether the fight between she and Maradian had taken down more than just a ruler, was left to be seen. But one didn't see incredible thunderstorms forming in seconds and weird snaps of mage power at the oddest intersections when everything was fine.
That, by definition, was the opposite of fine.
And she shuddered to think of what else was to come.
Whatever it is, we'll handle it, she thought firmly. Like we always do.
And yet those words didn't comfort her nearly as much as they had in the past.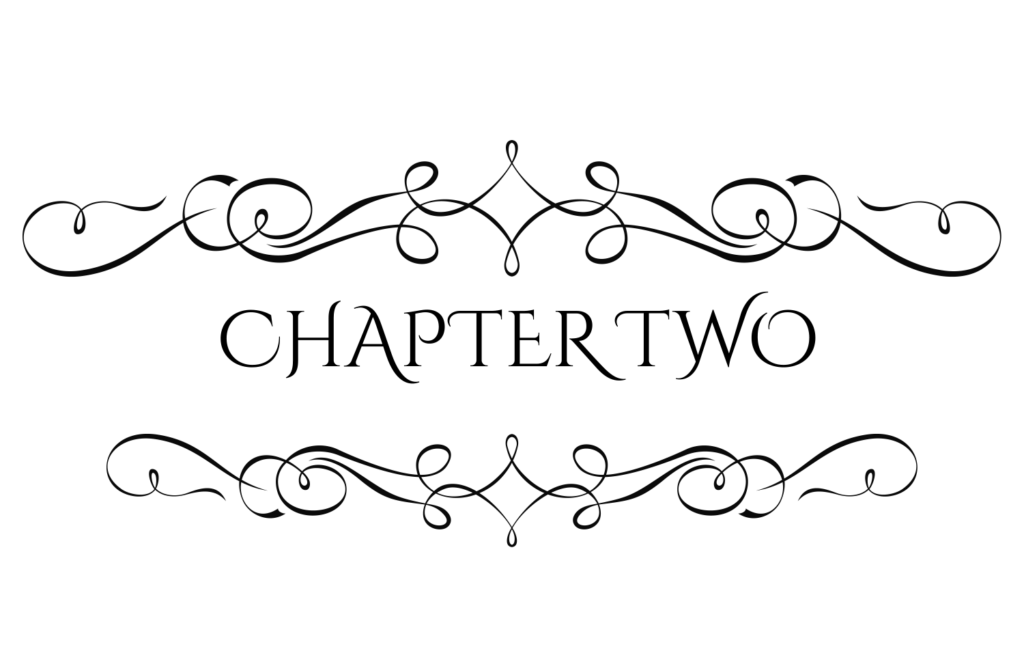 As she walked down the steps Ciardis made a note to herself to ask the Weather Guild to keep a firmer eye on their members. Almost all the city inhabitants were running scared like headless chickens since a day and a half ago with the Emperor's death.
But that didn't mean that they could just descend into anarchy.
No, that won't do, she thought as she trailed a finger in the dark ash that coated even the walls of these steps.
She hadn't witnessed it personally, but she knew that the fire that had raged, stoked by unrestricted magic, had been a furious one.
Furious enough to throw the flames so high that they reached into an enclosed stairwell and roared to the fresh air at the very top.
She wouldn't have wanted to be trapped in the resulting inferno. She didn't think anyone would have survived.
And now the palace was once more in order, or as orderly as it could be considering that the people had simply traded the foreboding rule of a maniacal Emperor for the unspoken of, but very much realized presence of one very troubling god.
"No wonder everyone's so frazzled," Ciardis muttered with a grimace as she took the last step down and met the barely sane eyes of some skittish servants running to and fro like mice trying to avoid the notice of a very large predator.
Ciardis had the sense that it wasn't necessarily her they were afraid of. But what was coming in general.
Panic and fear hung over the palace and the city itself like an oppressive cloud that would not rise.
It wasn't something you could shake off. You lived with the fear, you woke with its choke hold on your breath, and you went to work with it riding your back like an ominous crow.
As she stepped around some flagstones that had been upended into crag-like outcroppings on the floor, she pursed her mouth into a grim line. They were in the eye of storm. She knew it. The servants knew it.
It was so calm that it was actually unnerving. Waiting. Watching. Wary.
Not knowing when the god would appear. What he would appear as. What they could do. What they would do.
She knew that the citizens of Sandrin feared for their lives. For their families' lives.
Unfortunately, Ciardis Weathervane didn't have much reassurance to give them.
All she could manage at the moment was to plan, even though her plans previously had had very nasty habits of falling apart.
"Plan and keep people busy," she said as she looked around with a critical eye. She saw a man so frazzled that he walked straight into an ash-covered pole before hastily straightening himself with a frightened look and hurried along again with his fellow mice.
Ciardis reached out and snagged the hand of the person nearest her. A servant walking by with her cloth-wrapped head firmly down.
Another mouse, she noted disappointedly. She couldn't blame them for their fear. It would rule her too if exhaustion hadn't already taken a predominant place.
As of now all Ciardis Weathervane had time to do was function. Function and act as if every second was her last. So she planned and she schemed and she scoured the palace for anything that would give them the upper hand.
And today she would act. Because they had to. Their leisure time had run out. With the emperor dead and a god descending, they have very little space left for preparations. She would make the most of it.
"Where is the prince heir's meeting?" Ciardis asked the woman not unkindly.
The woman blanched under the layer of dust and dirt that caked her face but fortunately didn't lose her composure. She dipped a hasty curtsey.
"In the chambers of the Imperial Conclave," she managed to say with barely a squeak of her voice.
Ciardis noted her calmness and gave her a smile. "Thank you."
"My pleasure, Your Imperial Highness," the woman said smoothly as she curtsied again and scampered off before Ciardis could correct her.
Looking after at her with a perturbed expression, Ciardis called out, "I'm not an Imperial anything."
When five different servants stopped scampering through the halls mid-run and looked at her, Ciardis ducked her head self-consciously.
She wanted to shout out to them that they had it wrong, but it wasn't just a problem of servants uttering the wrong title. Everyone from the head of the Merchant's Guild to busy countesses looking to gain power while the social circles of the imperial courts were in flux, were referring to her outside of her current title. That didn't mean that she had to like it. In fact it made her unsettled to think everyone was automatically foisting the title of Empress upon her. It almost felt like she'd been selected to run a town as mayor and yet had never even been asked if she wanted the position.
Ciardis knew logically that by agreeing to the wedding, she had agreed to all assumptions of the office, but she hadn't gotten married yet, by the seven gods. She wanted her freedom for a little longer.
So she glared at all of the servants standing around and staring at her silently. Not challenging them, but not letting this go either. Whatever they saw in her eyes made them keep right on moving.
Which was just fine with her. She didn't feel like having the discussion that she wasn't married to the Emperor-to-be, and at this point in time wasn't even sure she wanted to.
"We're all going to die anyway," Ciardis said as she resolutely turned around and headed down the imperial hallways.
If she had had a moment of clear thought, she might have wondered why the servant who had come to fetch her hadn't waited to escort her to the conclave himself, but with a palace falling apart around her and no less than five friends dead thanks to scheming of her former future father-in-law in less than forty-eight hours, to say that her judgment was a bit clouded would be an understatement.
Grief could do that to you.
Ciardis Weathervane, above anyone, else understood that.
It was all she could do, to rein in the tide of emotions that were threatening to sweep over her. The pain. The fury. The burning need for retribution.
Retribution not just against the man who was a stone-cold corpse now, but also for the actions he had put into place.
But she couldn't undo the past. No one could.
She picked up her pace from a fast walk to a trot. As if she could outrun her personal demons.
She couldn't say it worked too well, but she did manage to avoid conversations with any more individuals along the way.
When she reached the conclave's chambers, she noted with a frown that there were no soldiers guarding the doors.
Even the hallway was empty.
Hesitating, Ciardis lifted a fisted hand and knocked on the door.
It was the polite thing to do, after all, since she didn't know who was in there.
Though when she thought about it after a moment she realized how silly she looked. Not the knocking itself.
But the fact that no matter who was in the room, she outranked them all. She recognized that the triumvirate gifts had made her one of the most magically powerful Companions in the land, if not the most powerful, and she also happened to be in line for the throne herself.
If only as the future Empress.
So Ciardis cleared her throat when no answer was forthcoming and turned the heavy crystal handle on the door herself.
With a bit of force and a firm hand, the broad door opened. She stepped inside to see dozens of individuals.
None of whom were paying her the least bit of mind.
Sheaves of paper were being waved about like weapons, voices were rising, fists being pounded into the table or the wall depending on where the occupant stood, and people were clearly getting angry.
She closed the door behind her softly and took in the scene.
A long, wide room opened in front of her. As big as one of the minor ballrooms, it was taken over by a grand oval table made of dark wood, maybe ebony, inlaid with crystal panels at intervals. Intervals that corresponded to the chairs that sat around the table. There were at least thirty seats with proper placements, but even more had been wedged into open spaces at the table. It wasn't the mannerly seating arrangements that the nobility usually demanded.
Instead, Ciardis silently counted men and women, even kith, arranged around the table with fists raised in anger. Even more leaned over the backs of those individuals with places at the table and screamed to be heard.
The kith, she noted, stood apart. In a far corner of the room where their hooves and hands could defend any challenger if needed. She noted that even apart they, however, seemed more distressed than furious when compared to their compatriots around the room.
Ciardis delicately began to make her way to the front, where she had spotted a rather large set of dark wings raised upwards in warning. She hoped to find Sebastian standing firm by Thanar's side.
They had had their personal pissing matches, but if there was one thing she knew she could count on, it was the fact that the members of the triumvirate would have each other's backs.
Especially when faced with an angry mob.
If they don't, Ciardis thought grimly, I'll twist their ears so hard they wish they had.
She ducked the wide swing of a meaty fist of a merchant and practically got picked up off her feet by an angry group of women dressed in gowns that had been fashionable when her forefathers were alive — wide hoop skirts being brandished like the weapons they were as the women wearing them took Ciardis along with them in an angry flurry of skirts. It was then that an Imperial guard finally noted her presence. The guard hastened to Ciardis's side to make sure she managed to make the rest of the way to the head of the table without being waylaid.
When the nobles closest to her noted who she was, their voices got louder and more belligerent instead of dying down.
Ciardis felt a hint of fear when she was finally able to untangle the words they were saying—one over the other.
It was hate spewing out of their mouths. And not directed at the Emperor. Nor at the coming god.
At her.
Ciardis turned to face the angry, powerful mob in the room that all of sudden felt far too small, and she flinched.
She looked around, wondering if she was mistaken but it was clear she wasn't. Bloodshot eyes and furious expressions re-focused on her.
"We wouldn't be in this mess if not for her," screamed one irate noble.
"Traitorous concubine," shouted another. "I knew you and your Guild whispered into our ears like snakes, but to see it with my own eyes—."
"Enough!" shouted Sebastian.
When that didn't settle them down, he signaled to soldiers—strategically placed throughout the room, Ciardis noted in surprise—and they unsheathed longswords at once.
That silenced their detractors.
Or rather her detractors, Ciardis thought glumly.
When she had come into the room, the nobles had been angry at Sebastian, scared at the turn of events, but they had also clearly acknowledged his right to lead in the place of his fallen family.
But for Ciardis, the tide had immediately turned. Their expressions, their emotions had shifted and like a feral pack they had turned on her in blame, in hate.
No, not hate, she realized. It's fear.
Surprise colored her thoughts. Of all the things she had imagined when coming to court, being the instigator of fear had not been one of them.
"Now that I have your attention," Sebastian said in a steely tone, "you'll act like adults or you'll be ousted from this conclave like children."
There were rustles around the room as everyone looked at their compatriots and decided it wasn't worth it to keep insulting Ciardis like they stood in the midst of a taproom.
She straightened her shoulders and tried to look as unintimidated as she could. But by the dark and disgusted looks directed her, she wasn't so sure she succeeded.
Thanar, however, had no problem making his frustrations known.
He stepped forward and magic seeped into the air.
Dark magic that moved like shadows, forming into cloud funnels to reach out to the faces of surrounding individuals with lightning quickness.
They all jumped back and fell over each other to avoid his dark touch.
Even the soldiers had to hastily sheathe their swords in order to avoid spearing an individual tumbling towards them by mistake.
Ciardis couldn't see the look on Thanar's face as he came up to stand directly behind her and put protective hands on her shoulders, but she caught the looks on the faces of the individuals whose eyes he met.
They all fell back in line after that.
She glanced out of the corner of her eye to see how Sebastian was taking Thanar as the enforcer instead of himself.
But if the prince heir had any misgivings about Thanar's use of magic to cow the angry crowd, he kept that to himself.
A moment later he reached out to her mind-to-mind. This is exactly what I need. I'm holding on to power with a tenuous grip right now, and to be seen arguing with my subordinates would not…be wise.
Ciardis wanted to say more, but there was no time.
Outwardly Sebastian said, "We're calling this meeting to order. As the triumvirate that killed the sitting Emperor of Algardis, I have many claims to make known — the first should come as no surprise — I validate the actions which forced the former emperor's death."
"And the second?" said a voice from the far back of the room.
Sebastian let out a grim smile. "He was family but the late emperor wasn't who you thought he was. He wasn't who I thought he was. He was my uncle and an imposter who was doing everything he could to send the empire back in time a century or more as he consolidated power."
Shocked cries echoed throughout the room.
Hope you enjoyed your sneak preview!