Hello readers,
I am so happy to see the chronicles of Sara Fairchild progressing so smoothly in the Crown Service series! I also love the reviews and comments I've received from readers saying they love her spunk and drive and I plan to continue writing this amazing woman's adventures through 2018. Though fans of Courtlight do not despair! I've got something for you next. 😉
In the meantime, ahead of the release of Blades Of Destiny: Crown Service #4, here are the first two chapters that I can share with you TODAY! It's been read only by me and my crack assistant Rachel, so I hope you enjoy this sneak peek into the newest book in the Algardis Universe!
Please keep in mind that this has not been seen by my editor team, but I hope you enjoy and look forward to the full read!
Also please think about grabbing the first three books in the Crown Service series BEFORE book four releases. I promise you will have a heck of a time gobbling down over 300,000 words in a single day otherwise.
Blades Of Magic: Crown Service #1
Blades Of Illusion: Crown Service #2
Blades Of Sorcery: Crown Service #3
Feel free to grab this banner below for your Facebook and Twitter feeds!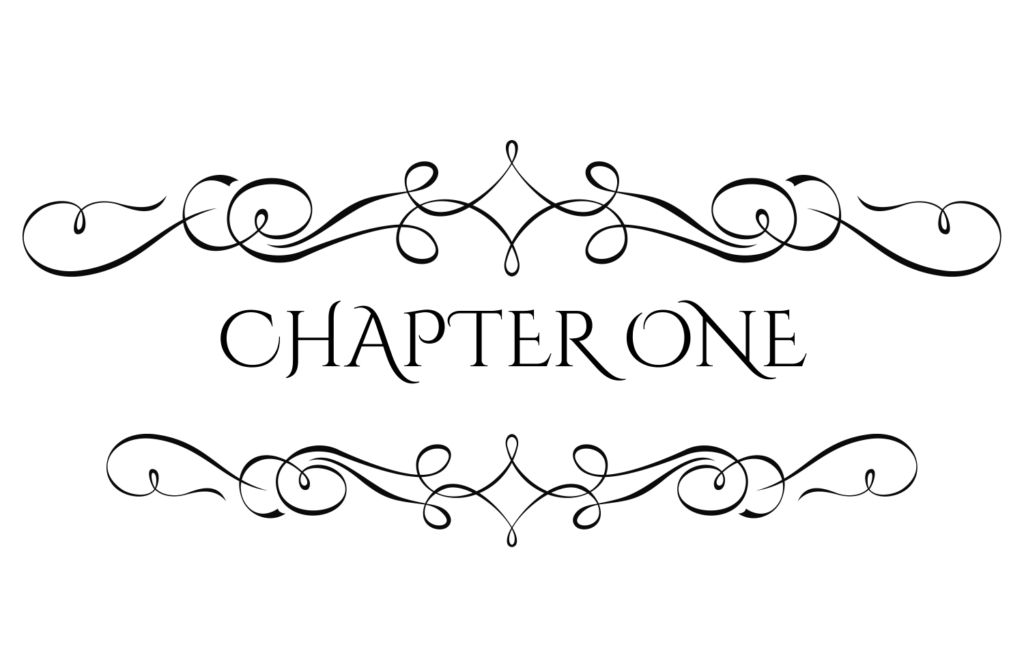 Sara Fairchild took a deep breath. One that was intended to be calming. Because calming herself down was about the only thing she could do at the moment to prevent her hands from wrapping around Matteas Hillan's throat.
Again.
Face slack with disbelief as her emotions sidled into disgust, Sara looked at the mercenary her father had entrusted with the very secrets that had cost him his life. It was hard to believe this was his choice. As she stared at the man that she could barely believe was a mercenary, let alone a competent one, there was nothing she could say at this moment that wouldn't turn this situation from bad to worse, so Sara elected for silence.
Ezekiel Crane however was done with silence.
As they all kept wary ears piqued for the signs of close fighting outside her tent entrance, he questioned the man with rapid-fire intensity.
"What do you remember about the layout of the building?" the scholar in a tightly controlled voice. She approved. The tension that echoed in his tones gave her pause, but by keeping his face clear and his hands from doing anything physical, the scholar was showing them both that he had control.
Control that she lacked. Control of her emotions. Control of her actions.
It wasn't just the darkness rising up that she feared. It was the subtle whispers, the pushes that made her think the transition to becoming a Berserker wasn't just a sudden change…but rather instead it was a series of cracks in the glass. Too many cracks and the entire panel holding back her darkness would shatter and with it she would lose more than her own control. Instead Sara feared that she would lose the thing that made her who she was as she fell, she would lose her psyche.
As she thought of that it sent a mild shiver down her spine.
But focusing outward on what was important, Sara watched as her friend stepped forward and took control of the situation when she could not. That was what friends were for after all, threatening others when you yourself were close to doing something that would only dig you deeper into the hole you had made.
Though to be honest it was more of a hole that she had inherited.
She'd only begun this quest due to familial obligation. They'd killed both of her parents after all and the least she could do was find out why. Whether it was the imperial representatives of the court or the unsanctioned actions of the mercenary guild was left to be determined and Sara had the feeling that this journal had all the answers. That her father had all the answers.
Her fist bunched tensely at her side as she thought of all he'd accomplished in his sterling career as an imperial officer lastly and as a brilliant gladiator at the beginning. To see it all stripped down to one heinous word, treason, was to feel like her whole life had been a lie. That her father was darkness and she was too, and that their gifts were merely a manifestation of that darkness in their psyche brought to life.
She wished she could brush away those thoughts. Perceptions that she was more worthless than even those who had spit at her feet in the streets of Sandrin had thought, but it was hard to do when the entire empire knew what your bloodline had done.
So she waited and she quietly hoped, that the man who Ezekiel was calmly coaxing answers out of had some for her. Answers that would quiet the ache in her soul and maybe finally allow her to push back the darkness once-and-for-all. Because Sara might have been most combative against the darkness while on the battlefield, but she knew it was always there. Waiting. Watching. Lurking.
And it always had been.
Turning her head slightly from the distant point of the tent corner which had held her focused gaze, Sara's eyes flicked over to meet another's who was watching her intensely. So intensely that her hand flexed on the weapon's hilt whose blade she had managed to start cleaning methodically as they waited in these tense confines.
There wasn't much better to do and besides…if there were Kades out there and they were coming for her, a ready weapon at her side would do more good than anything else she could get her hands on.
But as she snapped out of her reverie to find Ezekiel looking back at her with concern in his eyes, Sara had the feeling that he didn't see a warrior preparing for another battle, so much as a friend in dire need of some help.
Not used to that. Not used to anyone coddling her, Sara did what she did best.
She raised a sure eyebrow and barked at the scholar, "What? Has he finally said something of use?"
She wasn't really upset at Ezekiel. But rather it was this whole scenario, her whole life really. Starting with the memories that kept appearing like grim flashes in her mind—her abrupt-but-necessary beating of the Kade invasion leader into a pulp not even an hour before foremost among them, but she couldn't tell him that.
However judging by the concerned way Ezekiel was looking her up-and-down he could tell that while she had washed away the blood, the wounds that had been left behind—emotional this time—still lingered.
Still he knew better to bring it up…especially now in front of a stranger.
Sara had always been one to internalize her emotions and feelings first. Muddle them around a bit and only then speak her mind. Her hot springs bath post-execution of the Kade invasion leader had been the first step in that process but it wasn't the only step. The other part of the process had involved her getting some shuteye…even briefly before Captain Barthis came looking for her, or she had been forced to go to him.
In either case, it was a moot point now as the captain certainly had his hands full and as she looked at Matteas Hillan who gazed back at her with a piteous expression….she had her hands full too.
He didn't want her to turn him over to the people who had been chasing him.
Which was fair, she didn't want him going over to them. That however didn't mean that she was going to protect him without getting some needed answers first.
"What have you given us except some shut out?" She finally spit out furious as she took a step towards the man she finally knew as her father's confidante and the camp's, particular the Red Lion guard's, logistics aide.
He didn't answer and Ezekiel stood up to shield him a bit with his body as he walked over to her and said in a soothing voice, "He can't give us anything if we don't make him at ease first."
Sara looked at the scholar with her jaw agape, "Do you see the arrows buried in our floor? Do you hear the sounds of people dying outside? We don't have time to coddle him!"
"Fine, but snapping at him gives us very few results," Ezekiel said while gesturing at the man behind them. "And he's—"
"He's not simple and he doesn't need your protection," Sara Fairchild argued with a snarl.
"That's true," Ezekiel replied dryly. "But your pacing isn't helping either. Maybe you should lie down."
Sara shot him an ironic look, she knew what he was doing.
"To get me out of the way or to get me down?" Sara said slowly while twirling her sword. Not in a threatening manner, more like a habit that was so ingrained that sometimes she didn't even know she was doing it.
"Now would I ever say that?" he said with a flash of his teeth in a smile—even as he flinched with the sound of weapons clashing grew closer.
Sara shifted her feet and prepared to move.
Ezekiel said in glumness, "I don't know what you were doing earlier today or with who Sara Fairchild, but you're too tired to do this now."
Sara didn't disagree with him, she felt her very bones aching with the weariness of a woman who had won her fight but at the cost of her own soul, and all she wanted to do was sleep. But she wasn't wired that way. She couldn't just back down when it was clear they were all going to be in imminent-and-present danger. Besides, who could sleep over the ringing of shields and clash of swords they all heard outside anyway? Not her.
All she said to him was, "Not now Ezekiel Crane. We can't afford to falter. Get the information. Get ready to move."
He didn't protest, instead he just sighed as he shot a dark look of his own at the tent entrance. They were both like caged animals waiting for an enemy to tumble through the vulnerable flap doors. There was nothing they could do about that however, none of the furniture present was enough to properly blockade a tent entrance and besides, she didn't want to get stuck inside if a smart opponent decided to burn the damned fabric walls down around them.
So she waited and paced as she watched Ezekiel do what he did best. Question. Discern. Analyze. And even if the answers were more evasive than useful, he at least could keep his anger from showing through when all Sara wanted to do was light up the small tent space with blistering threats.
Threats which would do no good.
The man who was three times as wide as she was, while still being a mercenary somehow, would only quiver and quail as he withdrew into himself more. Though she did note he managed to be as evasive as a snake while doing so. The only other reason she hadn't gone over there to shake some sense into him was…she saw something in his eyes and it wasn't cunning. It was fear.
As her hand stilled the sword that she'd been using to put herself through her formalized paces in the small space, Sara thought she recognized that fear. It was the fear of doing the wrong thing, saying the wrong thing. It was the fear of scaring them off.
While it was true that Matteas Hillan didn't fear losing the bonds of friendship as she often did, she did see that it was clear he feared for his life and although his eyes jerked towards her every so often it wasn't her sword his gaze landed on but her face.
He wanted her protection. He might even beg for it. But Sara Fairchild had never been known to back down in front of challenge and this man certainly was one. Not necessarily one she needed but he had fallen into her lap nevertheless. Thinking of how he'd managed to connive his way into the service of the Red Lions—one of the most elite mercenary companies in the empire—she had to admit that what he lacked in courage he most assuredly made up in his ability to be the person everyone needed.
From her father to her father's enemies and now…her father's daughter.
Briefly amused as she eyed him askance and Ezekiel continued to question him, Sara had the thought, Matteas must be damned good at his position.
She was very firm in her belief that there was no other way that someone who was both a close ally of her father—accused of treason and executed—as well as a quivering lump of flesh useless on the battlefield would be here otherwise.
Still he seemed to have answers. Answers to questions that Ezekiel was patiently pulling out of him strand by coaxing strand. Questions she would have had asked herself, again had she not been so caught up in her desire to kill the man slumped before them both.
To be fair, he deserved her recrimination. There was no worse place on land or at sea right now for a member of the vaunted imperial armed forces to go, let alone the Empress's mercenary's guild, and that was the Madrassa. Fabled as the greatest school for mages ever built in this empire, it only accepted the highest candidates for magical instruction. Those like the weather warden who had died getting their impromptu projectile through Kade defenses and those like the line mage, Arcnus, who had given up his life force alongside him.
The Madrassa didn't accept fools gladly nor did it take on anything less than the best.
Which was why Ezekiel and Sara were staring at the cringing logistics officer on the floor so balefully.
He'd put those journals in a place no one could reach. No one on their side anyway.
Because the Madrassa was more than just an education institution for mages, by dint of being the best gathering places for magical practice, it also was the home of the Kade's first uprising.
Although the imperial family had not condemned the whole of the institution for the infractions of one—in their eyes minor, uprising—they had made sure the entire empire was aware that treachery had been first fomented within those hallowed halls.
But just because it was minor didn't mean it stayed inconsequential forever as the entire empire was learning now. And even if it had, the immediate repercussions of the uprising weren't something that wasn't so easy to forget.
Not for anyone Sara knew or for Sara herself. Especially because of what had had happened after the edict from the imperial family had come down.
An edict that no one spoke of. Not because they didn't know this time, but because they all knew too much. After several more than terse confrontations, the Kades had taken over the institution which had formally belonged to the empire and was a shining example of the exalted progress a former backwater colony of Sahalia had made.
Sara had to admit, losing the Madrassa and it all it represented was like a black eye upon the Empress herself. She had to think the Kades knew that and they also had to know that as such their ruling family wouldn't rest until it was returned to them.
But that was neither here nor there for Sara Fairchild.
She wasn't a part of the deployment force assigned to camp outside the Madrassa's mage-enforced walls night-and-day, waiting for an opening in her defenses.
What she was, was a desperate mercenary who needed to get through those defenses when even the imperial armed forces had failed.
Upon release the 4th book in the Crown Service series will be live at https://www.terahedun.com/bladesofdestiny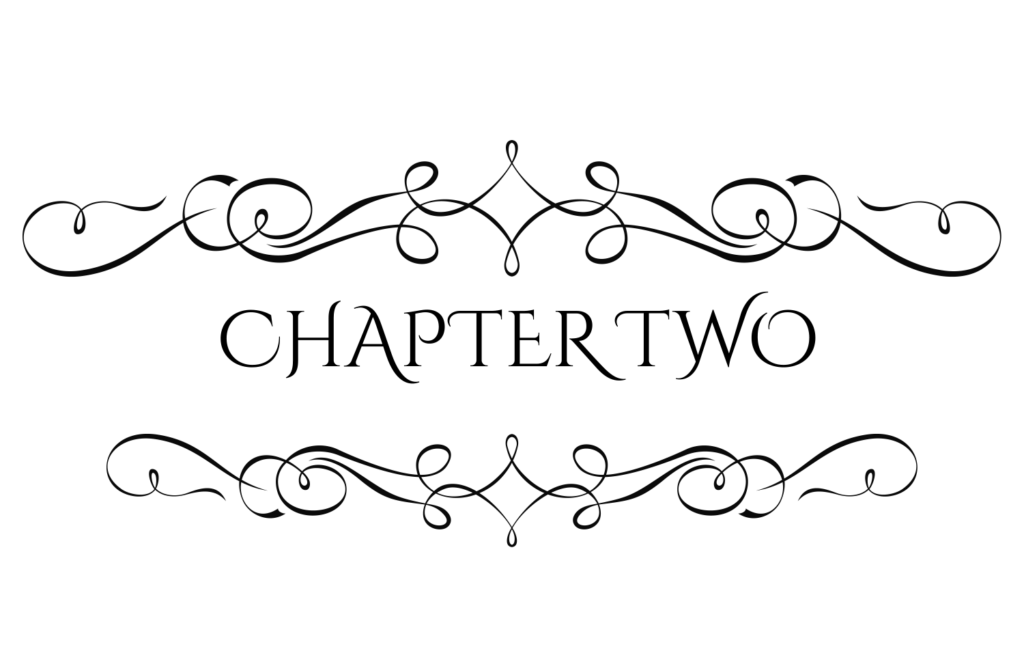 Eyes shuttered as she rubbed her forehead in deep thought, Sara groaned aloud as she imagined the impossibility of getting through her own forces, here and there, past Kade defenses, and to the journal.
When she opened her eyes even Ezekiel Crane looked glum.
The scholar was crouched down clearly trying to think of a simple solution to their problem and she saw him visually discard each idea that he came up with as he searched for another. He had either given up on questioning Matteas directly or was taking a breather.
Either way Sara knew what Matteas was requiring of them would be impossible. They  had to retrieve the journals from inside the Madrassa's hallowed halls. It just couldn't be done now that the Madrassa was walled off behind Kade protection spells the likes of which the world had never seen. That was on top of the fact that it was supposedly where the eight foremost mages of the Kade rebellion— the ones who had actually caused this civil war—planned their assaults from, which meant even more people to be watchful for.
Maybe they would have had a chance when the school had been just that…a school. But not now when it was the lair of a uprising.
He might as well have just given those journals to the Red Lions, Sara thought in distress.
Their only goal had been to keep them out of her hands, which this did just as well as them burning them.
With a deep sigh, Sara rubbed agitated hands through her head of tangled curls and paced—for once thinking as deeply as Ezekiel Crane. This, after all, wasn't a situation she could fight her way out of with swinging swords. Not yet anyway. As she turned on the thinly carpeted floor of the tent, Sara thought about what she knew for facts and what she didn't know…which was a lot.
A boom sounded not too far off and her entire body tensed at the sound of the blast and the screams that followed. But it was a singular boom, not multiple so she unstuck her feet from their stiff stance in the rug on the tent floor and resumed pacing.
The Kades obviously had specific targets in mind, and running outside like a hen with her head chopped off without knowing where to go would have been foolish. After all if they wanted to attack the commander's tents further after the hail of arrows they would have done so. No, for now they were finished here which gave Sara Fairchild the desperate few minutes she needed to sort out the strands of deception running through her head.
She couldn't prove that the journals were in fact what the Red Lions had been after when they'd slaughtered her mother, but they hadn't come over for tea either and she and her mother had owned nothing of value otherwise. For them to kill an innocent woman and use a necromancer to raise her dead body in her own kitchen was just overkill…or a sign of desperation.
So thinking of those journals sitting right under Kade noses was just irony. But only so much. Because she'd much rather they'd be in her eager hands. She fought so hard for them. Shed so much blood.
Which was why she wasn't giving up. Not yet anyway.
Pushing away her pensive thoughts, Sara tuned her inner turmoil out and struggled to focus on Ezekiel Crane's words.
"When you say you left the journals at the Madrassa?" she heard Ezekiel question quietly. "Are you sure you meant the Madrassa?"
Matteas peeked up from where he crouched down on the floor trying to make himself as small as possible. A poor attempt considering there was so much of him and so little floor space to disappear into. If the arrows came through the tent walls again, they'd find their target easily and Sara wasn't feeling charitable enough to drag him to safety again.
"Is there another?" squeaked the man from between his hands covering as much of his head as he could.
Ezekiel frowned and looked away before he spoke in the far-off tone that Sara had come to recognize as his 'scholar voice'. The one that said he was mentally diving into the research library he stored in his brain and searching the archives for the answer as he spoke.
Aloud Ezekiel Crane said, "No, this is the only one and damn it all to hell that you chose the Kade enclave to store them there."
His words were scorching with censure and yet…Sara heard something else in his tone. Hope maybe? Wonder even. Sara almost groaned. That was the scholar in him. The scholar itching to get through the doors of the fabled institution and feast his eyes on the all the texts and scrolls the Madrassa had managed to gather within its vaults in the decades since its foundation.
That wasn't why they were going.
Feeling fed up with both of the men, Sara stepped forward with folded arms as she said harshly, "Don't tell me you admire his tactic."
Ezekiel glanced up at her briefly before going back to staring into the air at nothing as he said, "Admire? Maybe a bit. You have to admit it was a brilliant move to store them there. The empress's traitorous courtiers may have gotten to your father through whatever defenses he was able to muster, but they'd never get through the Kades."
"Let's not forget that neither can we," she shot back.
Ezekiel shrugged helplessly, "Hence our current predicament."
"So," Sara said darkly as she kept a keen ear out for more thumps. Thumps that meant explosives were incoming. They couldn't stay here forever but she'd be damned if she'd run out onto another battlefield without a plan.
"So?" Ezekiel said pointedly.
She rolled her eyes at him but she answered, "So we need a way through the defenses."
Ezekiel nodded, "Unfortunately I don't see how an hour's ruminations is going to solve the problem that we've been trying to find a solution to for ages."
"No, not we," Sara said softly as she tapped her fingers on the hilt of her sword in a rhythm.
"What was that?" Ezekiel said while looking over at her.
"I said not we," Sara replied with emphasis, "The empire has been trying to find out how to get into the Kade's fortress for ages but we haven't."
Ezekiel frowned, "Not to be snippy here but does it really make a difference? We're still screwed if we think we can find out something that has eluded the finest minds this empire has seen yet."
Sara snorted, "That would be true except for the fact that the finest minds aren't at court are they? They're in the Madrassa."
"And so?" Matteas Hillan actually interrupted and said this time in an odd echo of Ezekiel's earlier query.
But Sara didn't mind, instead she mused.
"And who do we have that counts as among those minds?" she said.
It didn't take long for at least one of the men to get where she was going with this.
Shaking his head Ezekiel quickly replied, "Not to demean your epiphany or anything but I do think you mean had. The rumors strongly suggest that Nissa Sardonien escaped when the Kades attacked."
Briefly Sara deflated but she wasn't through yet, she could still get to Nissa. As she thought about how she heard Matteas speak up again.
"Rumors, what rumors?" Matteas Hillan said in a high-note voice that was rapidly getting on her nerves.
Pinning him with a derisive look Ezekiel still explained, "The whispers going about camp before the attack. I spoke to a bath attendant personally who said we're on high alert. But they wouldn't say why."
"Maybe they were just being overzealous," Matteas Hillan said with a dark look at the tent walls surrounding him. It looked like he wanted to leave the confines just as much as Sara wanted to stay inside. Too bad, he'd snuck into her tent and now he was along for the ride—come hell or high water.
Ezekiel continued unbothered by the interruption as he said, "Not likely. In fact, it doesn't take intelligence to figure out that the leadership of the imperial armed forces were either expecting another attack soon or they had other problems up their sleeves. Put that together with the fact that all of Nissa's prison guards were discovered dead but no Sun Mage was trotted out for a whipping in retribution and you have a fact that's hard to deny."
Ezekiel may have been speaking to Matteas Hillan but his voice rose the end in a direct challenge to Sara.
She snorted. She wasn't going to get in a fight over the fact that the scholar knew what she had already found out herself, if only just a few hours ago, and she wasn't going to deny it either. The mercenaries weren't fools and none of them having seen Nissa Sardonien in more than three days and nights meant something was up. Captain Simon Barthis, if he was still alive, was a fool to think otherwise.
Shrugging Sara said, "It's true. She's gone."
Ezekiel pursed his mouth grimly and said, "I thought so. The Kades are strategic and they didn't trap us and fight us to death for nothing. They wanted an important member of their leadership back."
Sara raised a cocky eyebrow, this wasn't news to her, however something else was.
"Listen to the outside," she said softly.
Ezekiel's eyes flickered between her and the tent entrance but to his credit he immediately did what he asked. She listened as well.
Soon they heard the thumping blast of another projectile hitting its target.
Then silence except for screams.
A minute, maybe three later. Another thump.
"The Kades are attacking," Ezekiel said with a nervous shrug. "We've known that for the past half-hour."
"Yes, that's true but listen to how they're attacking!" said Sara triumphantly with gleaming eyes.
Ezekiel's eyebrows rose. "You lost me there."
Hillan spoke up, "Individual projectiles with light, targeted strikes."
Sara looked over at him in surprise—pleased. Maybe he wouldn't be as useless as she thought.
She nodded firmly. "They aren't doing the massive aerial bombardment from before. They could literally wipe us off the map with a single, well-coordinated strike. But they're not. Instead they're flushing out individual sections."
"For what purpose?" Ezekiel demanded.
"I don't know," Sara said with a shrug. "Not as long as I'm stuck in here."
"But you have a guess," Ezekiel demanded.
She smiled. "I do."
The scholar blinked warily. "Okay, so will you be sharing it with us?"
Sara turned hard eyes on the one person holding her back from being forthcoming.
"I would," she said slowly as she eyed Hillan. "But it doesn't matter what I think. It only matters if our friend here can do his part."
The focus of her gaze eyed her back and squeaked, "My part? What part?"
Sara knelt down on her haunches and said honestly, "If I can get us through the Kade defensive lines to the Madrassa, can you get us through its walls and to where you hid those journals?"
Matteas Hillan opened his mouth to speak and she held up a halting hand. "The cold, honest truth if you please."
He shut his mouth and chewed the inside of his cheek slowly as he thought.
Finally Hillan let out a deep breath and said, "I can but I can't tell you where it is. I'll have to show you."
"Can't or won't?"
Finally, Matteas Hillan sat up and looked her dead in the eye, for a moment he shed the quivering exterior and she was finally looking at a man with some spine.
He said quietly, "Won't. I don't care if you kill me, I'm dead anyway. This way I have leverage. You need me."
"Ahh, the mouse has teeth," Sara said finally in a cutting a voice.
"I won't be a sacrifice," Matteas Hillan said as the strength in his voice faded to bluster. "I won't end up left adrift."
She laughed as another strike hit. This one no closer than the one before, but bigger. The force of the blast was so large that this time shrapnel came whizzing through their tent walls, cutting through the fabric like it was as thin as silk.
They all ducked to avoid the heated metal that passed inched from her cheek in a blur but as she stood up again hesitantly and stared down at the sharpened thin edge of a blown-off axle embedded in her table, she knew that they had lost all time to continue debating.
The Kades were escalating and it was now or never.
"We'll get you through in one piece," Sara snapped darkly. "You do the same for us. Do we have a deal?"
Hillan's gaze was frozen solid on the shrapnel that was currently embedded in his arm. It wasn't very deep, just a flesh wound as far as she could tell but all the blood had drained from his usually florid face.
He muttered something. Sara didn't move closer, she didn't have time to baby them if they were going to be on the move soon.
"Speak up!" Ezekiel said harshly this time. "Or we'll throw you outside to the wolves were either the Kade armament will tear you to pieces—"
"—or your pursuers will wring your neck," Sara said while finishing Ezekiel's sentence coolly.
Matteas Hillan looked up with a pale and whey face as he swallowed deeply, "Protect me and I'll get you to those journals, I swear on my family's graves."
Sara grunted as she pulled him up and he wailed, "Your word will do."
Then she focused on the wound and ripped the cloth from his arm a bit to see better.
"Ezekiel?" Sara said in a calm tone. "You have any medical tonics on you?"
"Nope," the scholar said while whistling softly as he poked at the jagged metal in the archivist's flesh. It was soot-covered and warped from a hot fire. She couldn't tell what its original purpose had been before but it didn't matter much anyway, they just had to get it out of him and get moving.
As Matteas Hillan whined, "You do know what you're doing don't you?" Sara rolled her eyes and told Ezekiel casually, "Warehouse maneuver?"
He caught her eye and nodded with a remembering grin. "Am I still the flame?"
"Not this time," she said with a smirk. "This time you get to pull."
"Warehouse? Flame? Pull-pull what?" said Matteas Hillan in an increasingly frantic voice as he began to stutter as he backed away. That is before Sara grabbed him firmly, then he began sobbing.
"Stay still," she snapped. "Ezekiel do it before he tears a freaking artery. That's all we need right about now."
Ezekiel, quick as a snake, didn't hesitate. His hand flashed out, grabbed hold of the tip of the metal stuck in Matteas' arm and yank back. A small yelp from the inflicted patient and a louder scream as Sara didn't waste any time calling up her mage fire and sealing the wounds seconds later, was all the man had time to process before he slumped over in a faint.
As Ezekiel held the metal in his hand and Sara held the flame in her hand, they both looked down in disgust at the man who had passed out on her floor.
They were at war, no one had time for sleep at the moment, least all the person it seemed that everyone at the moment had reason to kill or capture.
Upon release the 4th book in the Crown Service series will be live at https://www.terahedun.com/bladesofdestiny