Here is your first book – start the journey today into the Courtlight series!
To Download WallPapers and Art Graphics, go here.
To Download the Map of the Courtlight World, go here. (Coming Soon)
Watch the Courtlight trailer, go here.
LIBRARIANS | TEACHERS | BOOKSELLERS
Enjoy!
Terah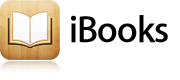 A USA Today Recommended Read with over 150,000 sales, translated into four languages and available in your local library is now free.
Grab all seven book in the Courtlight Series today and find out why it has earned a spot on multiple best seller lists.
Save